Prep & Tagging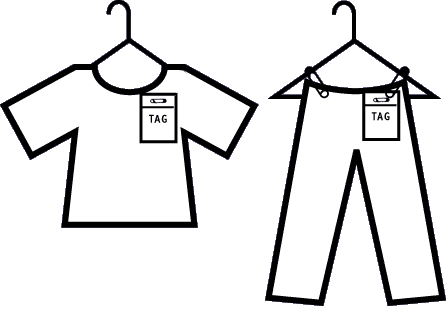 Here is a sample of the tags that you will be printing for your items (10 tags will print to a page). The

number in the top left corner

represents your consignor number. The

large

D

in the bottom left

will show up if you choose to donate that particular item to My Kids Closet. No D means you will be picking it up if it does not sell. The

red star on the lower right

shows up if you choose to list it at 50% off during the half off day. Don't worry if you do not have a color printer. A black star is great, too! No star and your item will be offered at originial price during the half off sale. The

bar code

is very important, because we will be scanning this as customers purchase your items. The Letter under the price is strictly used upon sorting. At the end of the day you will even be able to go online to see how many of your items have sold.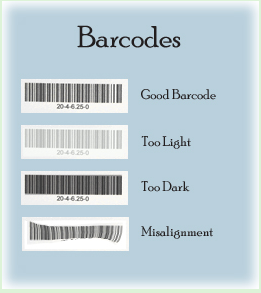 Speaking of barcodes, this system is so great! However, be sure that your printer is printing the barcodes correctly. Too light, too dark, or misaligned and it will not scan. We can manually enter your info in, but in order to keep the lines moving and insure proper credit, do your best to get a good barcode printed. The system will format 10 tags per sheet of paper.
IMPORTANT:

Please print your tags on

65 lb. WHITE/PASTEL/LIGHT COLORED Coverstock

.

DO NOT cover the barcode with tape, even if it is clear tape as this interferes with the scanners.
DO NOT use dark or brightly colored paper. These colors do not scan!
Face your clothing items on the hanger with the hanger facing left (as pictured) like a question mark. ?

​Attach your tags to the right side of the item (as pictured)

Items that need to be hung on hangers:
Apparel, blankets, jumpers, diaper bags, onesies (can be grouped in bag or pinned).

Items recommend to be grouped together (in ziploc or pinning or tying with ribbon):
​onesies, shoes, bibs, socks

Please tie shoes together with laces, ribbon, etc. Loose shoes get lost at the sale... (kind of like socks in the dryer!)
Attach tags securely with safety pins, zip ties, tape

(don't tape over the barcode),

Ribbon, or tagging gun.
A tagging gun is a great idea for a time saver, money saver and a finger saver!
​​However, please b
e very careful when tagging clothing with a tagging gun. To prevent permanent damage of the garment, tag in a seam or a tag. We want to reiterate that you

must

use care when tagging. Otherwise, your beautiful shirt is now a beautiful shirt with a hole in it! Yikes

!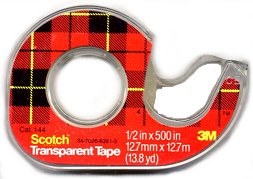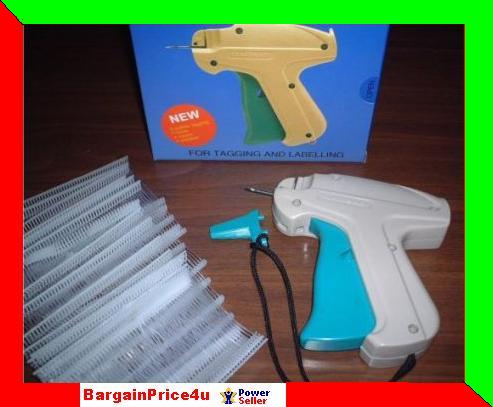 **Sizing Tip:
If something fits like a 12 month item, but is labeled 18 months, make a note and make sure it is placed in the 12 month area. Items often get left hanging because they look too big / small in their sections.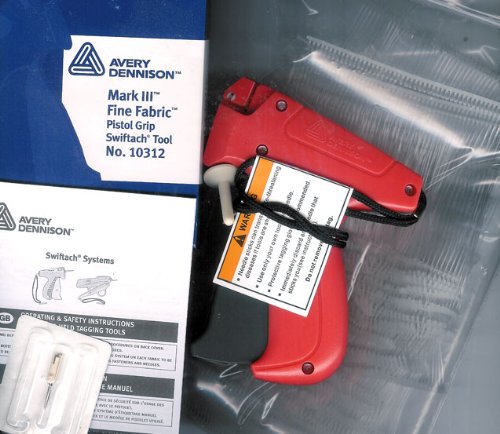 ​Card Stock & Cover Stock paper can be purchased in reams @ stores such as Staples, Wal Mart, etc... A ream is typically 250 sheets for about $10. You may want to join in with a friend & split a ream! Additionally, The Paper Clip in Hamilton sells sheets individually.

Tagging guns can be purchased inexpensively at online store such as Amazon, etc...
PRINTING PROBLEMS???​


​​* Don't print too dark

- it is better to print a little light than too dark. Don't print on the "High Quality" setting, print on the normal setting. This is especially true for inkjet printers. Some cardstock papers can "soak up" the ink when it is sprayed too dark, causing the edges of the barcode to be fuzzy and not scan. The edges of a barcode need to be crisp.


* Align your print cartridges

- printer cartridges in inkjet printers can get out of alignment, especially when you change cartridges. This can cause the edge of the barcode not to be clean and straight. There should be a utility that came with your printer software that allows you to align the print cartridges.


* Don't use designer cardstock

- Designer cardstock that is "fiberous" can soak up ink from an inkjet and cause the edges of a barcode to be fuzzy. Use a standard dense cardstock. Avoid carstock with a "slick" surface, as it can cause ink to smudge.


* Don't "scale" the printing

- when actually printing the barcodes/tags, the consignor should not adjust the scaling on the page. they should print at 100%, just like the tag is generated. If they use a "shrink to fit" option, or if they change page scaling to something other than 100% it can adjust the size of the barcode, which adjusts the "gaps" between the dark bars and can cause the barcode to be unscannable.


* Print to .pdf format

- If the consignor has problems with the format of the tag in the browser they are using, they can try printing the tags in .pdf format to help standardize the formatting across browsers.