We would love to hear from you! Leave your comment below.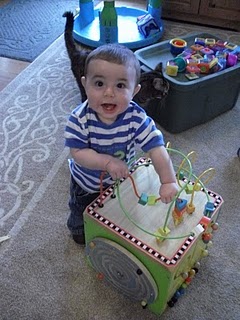 We found this great play cube at the My Kids Closet consignment sale at the fairgrounds last weekend. We are so proud of our busy wee physicist! Ben had really enjoyed one of these at the Heisels the previous weekend. Then, while volunteering at the sale, I found this similar one among the treasures (along with many many other great deals)! Ben is very excited about it.
Listen to our fun radio spot about our 2009 Fall/Winter Sale! Special Thanks to Kevin Maki with Montana Public Radio!