Cash • Debit • MasterCard
​Visa • Discover •Amex
​


(Sorry, no longer be accepting checks)

​
Thanks to so many

GENEROUS

consignors, each sale My Kids Closet has been able to consistently donate literally thousands of dollars worth of children's items back into our community twice a year ​- 100% FREE!!! ALL local area schools, The Free Store in Stevensville, Bitterroot Youth Homes, Early HeadStart, Voice for Life, and other family focused organizations have benefited enormously from this combined generosity. Additionally, each semi-annual sale also allows us to provide a monetary donation to a local charitable organization or individual. We are SO pleased to give back to our community; as a result, hundreds of families and thousands of children will be blessed!!!!
What an awesome community event for such an AWESOME COMMUNITY!!!!!
~SPRING/SUMMER SALE~
​
SPECIAL HOURS
​
Volunteer Positions will open up!!!​

now!

​​​
Goody Bag Item -
​Final Drop Off Day:

soon!
​


Inventory Entry Deadline:


UPDATE: Wed. 5/24/2017 @ 4:00am!!!​​
​​Consignor Drop Off:​


Wed, 5/24/2017 noon-7:00pm

​
Volunteer Pre-Sales:


Thursday, 5/25/2017​

*All Volunteers 4pm - 8pm


​


​Consignor Pre-Sale:​


Thur
, 5/25/2017 ​ 5pm-8pm
​


​Public Sale:


Fri 5/26/2017 10am-8pm
​


Half Price Sale:


Sat, 5/27/2017 8am-1pm
​​


Consignor Pick Up Day:

Sat, 5/27/2017 7pm-8pm


ALL

DONATIONS/UNCLAIMED ITEMS ARE RELEASED SATURDAY...
​
​Consignor checks mailed:


No later than Mon, 6/12/2017




​Need Hangers???
As a convenience, we offer
loaner hangers (first come, first served)​

​​BY APPOINTMENT ONLY :)
Call, text, or email Becca
becca@mykidsclosetconsign.com
406-363-8973​​​

Hangers are still available!​​
***UPDATES - 04/17/2017***​
Online entry deadline is 4am 05/24/17​
Hangers are still AVAILABLE!
​
Online registration is open!
Volunteer shifts are now open!

First Interstate Building


Ravalli County Fairgrounds


Hamilton • Montana

for the most recent updates, deals & info!
Friday May 26, 2017 (10am-8pm)
Saturday May 27, 2017** (8am-1pm)

(**50% off most items on Saturday!**)​​
Volunteers enter to win a $50 cash card and get into Early Bird Sale
ONE HOUR EARLY!!!​​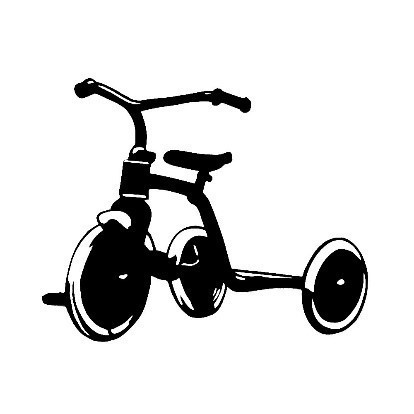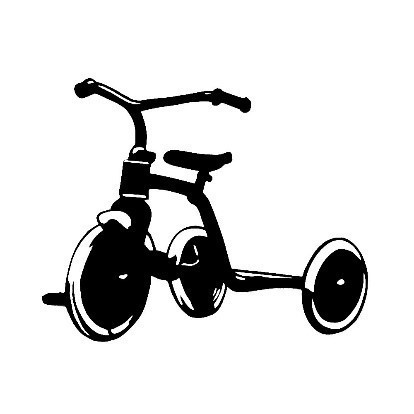 NEW OPTIONS TO MAKE YOUR LIFE EASIER!
TAGS & PRICING:


​
NOW OFFERING EASY STICK ON LABELS AS AN ALTERNATIVE
PRICE​ TAG METHOD ( MUST BE APPROVED AVERY#8465 LABEL)​

NOW OFFERING PREPRINTED, AND CUT, EASY STICK ON LABELS AND FULL SIZED BLANK STICKY BACK SHEETS FOR ALL OF YOUR CONSIGNED ITEMS. ONCE YOU HAVE ENTERED IN
ALL
YOUR CONSIGMENT ITEMS YOU THEN CAN CONTACT US TO PRINT, CUT AND SHIP OUT YOUR LABELS, OR YOU CAN GET THEM WHEN YOU COME TO PICK UP HANGERS! FOR THIS SERVICE ALL ITEMS MUST BE ENTERED AND LABLES MUST BE REQUETSTED AT LEAST ONE WEEK BEFORE DROP OFF DATE (MAY 17,2017)

BLANK AVERY #8465 LABEL SHEET 8 1/2" x 11" =

$1.00 PER SHEET


(PRINTS EXACTLY THE SAME 10 LABLES THAT
​HAS BEEN PREVIOUSLY DONE ON THE CARD STOCK
USED FOR YEARS)​​

PRE PRINTED & CUT LABELS = ​​ $0.15 each

(min 1 sheet order $1.50)



TEXT FOR HELP - ALLOWS YOU TO TEXT US WITH ANY QUESTIONS ABOUT ANY PART OF THE SALE. YOU CAN ALSO TEXT US PHOTOS OF YOUR CONSIGMENT ITEMS FOR A RECOMMENDED PRICE. PLEASE NOTE HOWEVER, THAT ANY PRICING RECOMMONDATIONS BY MKC IS SOLEY OUR OPINION BASED OFF PAST EXPERIANCE. YOUR FINAL PRICING AS IN THE PAST IS SOLEY UP TO YOU. ​
SEASONS:


​NOW ACCEPTING ITEMS FOR ALL SEASONS!
CRIB TO COLLEGE BRING IT ALL!​
LADIES:


EVERYTHING YOU NEED FROM MATERNITY TO EVERYDAY LIFE. GO THROUGH YOUR CLOSET AND FIND YOUR GENTLY USED EXCELLENT CONDITION ITEMS TO CONSIGN, BECUASE YOU DESERVE TO SHOP FOR YOURSELF TOO!!!​
Make A Wish of Montana


We are excited to announce that the monetary donation portion of this sale will be going directly to the children​ of Make A Wish Montana. You help us support this great cause by shopping & consigning with us, we are so grateful for all of you!
New consignors!

How to register, create, and print tags!
Consignors!
Pricing Is So
Important​​!!!
U -TUBE VIDEOS
ONCE VIDEO STARTS
HIT U-TUBE LOGO AT BOTTOM OF VIDEO TO GO TO FULL SCREEN​​
Double click here to edit this text.
Raffle ticket winner is number 711022. If you have this number, hold onto your ticket and get in touch with me!
The winner of the volunteer drawing is Caitlyn Sargent! Thank you all so much! ​