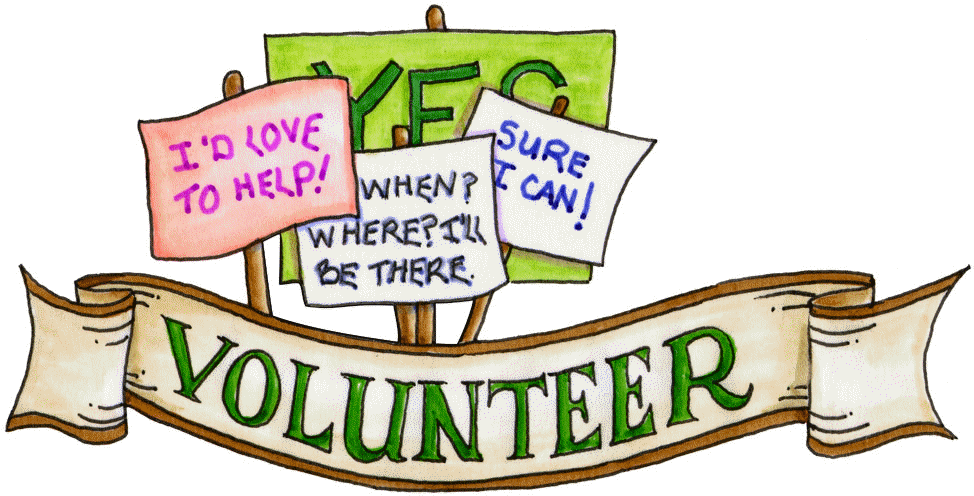 Please preview & look over the following descriptions to get a better idea of what each volunteer position includes! Have fun!!!
Also, please understand, IF we have an unexpected need, we MAY move you to another position during your shift.
​This does not happen often, but occasionally an area of the sale is in need of more help than we anticipated.


​​Every volunteer will come through the SW doors near the Cashiers, grab an apron and sign their name in at the volunteer station. Remember to bring snacks and water! At the end of your shift, please confirm your replacement. Then, return your apron and sign your name back out at the volunteer station. :)




NEED TO CANCEL YOUR SHIFT????
Choose which days and time work best for your schedule. Once you make your selection, we will be in touch. If your life changes (like that ever happens...hee hee), you have the option to cancel your volunteer schedule. We simply ask that you do this

no less than 7 days prior to drop off day of Thursday, October 6th (so, PRIOR to Friday. October14th)

. If you need to cancel after that time, YOU will need to find your own replacement.
Those final days are terribly hectic and we do not have time to track down replacements. However, please communicate & involve us so we may be kept up to date on your progress and perhaps help fill the position. In the event that you do not fulfill your volunteering responsibility or find a replacement, a $15 fee will be deducted from your consignor check.

In certain circumstances, My Kids Closet may prohibit that individual from volunteering for future sales. We know that sounds terrible, but we will not make this decision lightly. We do not anticipate doing it very often... if ever. However, we want to stress the importance of fulfilling your responsibility. ​ This decision is based on: 1) fairness to other folks who were wishing there were available positions 2) the important role that EACH of you play in making this event successful.

​​You are like gears in a watch....we just don't function as well without ALL of you! :)
Each shift will have its own set of things that need to be done. When you show up we will put you to work! Here's an idea of what you can expect to be doing as a volunteer.
​
-Table set up and organization to be ready for drop offs
​
-Greet and help consignors check in
​
-Quality checking items/making sure electronics work
​
-Organizing drop off items/returning items to the floor
​
-Checking and bagging
​
-Hanger removal
​
-Marking big ticket items
​
-Monitoring bathrooms (making sure people aren't trying to bring items in restrooms to try on)
​
-Cleaning up, separating items for pick up​​​​​​​​​